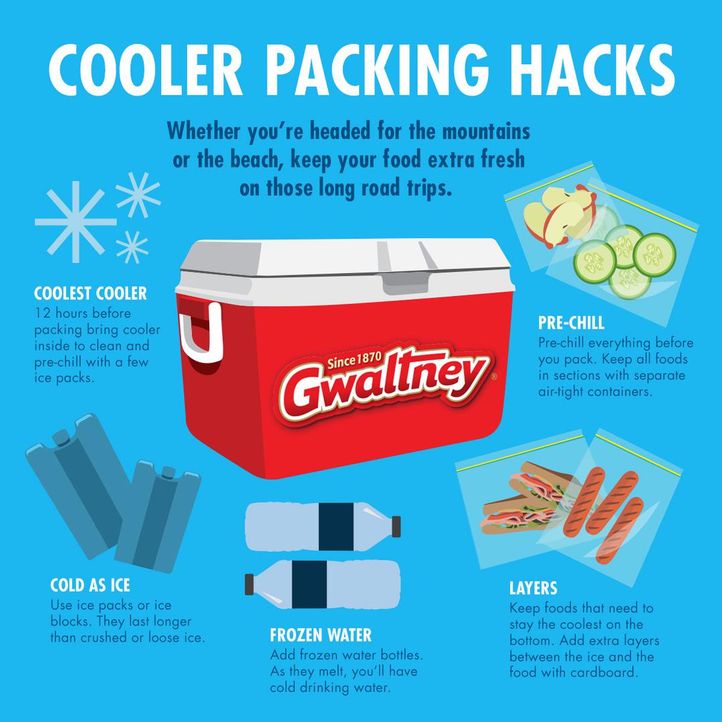 CHILL THE COOLER BEFORE PACKING
A cold cooler keeps ice longer. Keep it outside or stick it in the coolest part of your house the night before your trip.
FREEZE YOUR FOOD AND DRINKS
Freeze and pack your Gwaltney products and other meats separately in individual zip-top plastic freezer bags and let them thaw over time. The same goes for water and other noncarbonated drinks.
PACK IN LAYERS
Pack your ice blocks at the bottom of the cooler, and then cover it with a thin, solid layer like a sheet of cardboard to keep food from getting soggy.
ADD EXTRA INSULATION
Add an extra layer of insulation over the top of your cooler to fight off sun. Try cutting old sleeping pads into cooler-size rectangles.