THE OPENING CEREMONY – LIGHT THE GRILL!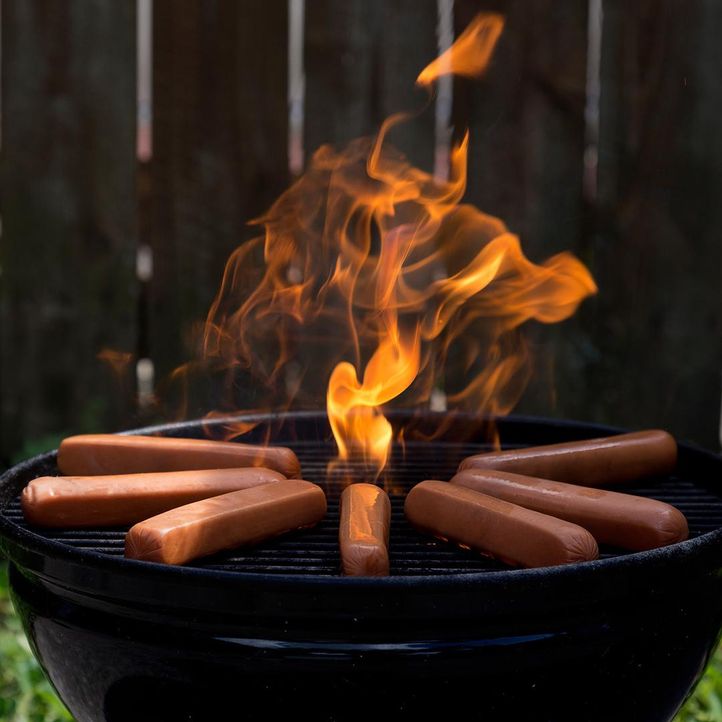 Let the Gwaltney Good Time Games begin! Celebrate with your own "lighting" ceremony by firing up your charcoal grill.
DIRECTIONS:
Clean out the grill and remove ash and grease.
Determine the amount of charcoal you will need. One layer of charcoal is perfect for Gwaltney Hot Dogs!
Pour the charcoal into the grill.
Stack the charcoal into a cone or pyramid shape.
Pour lighter fluid over the charcoal, using more in the center.
Let the fluid sit on the coals for about 30 seconds.
Light it with a long match from the bottom on at least two sides.
Allow the coals to burn until they are white on the surface.
Spread the coals evenly across the coal grate.
Close your lid, and wait 5 minutes and start cooking.
MAKE YOUR OWN MEDALS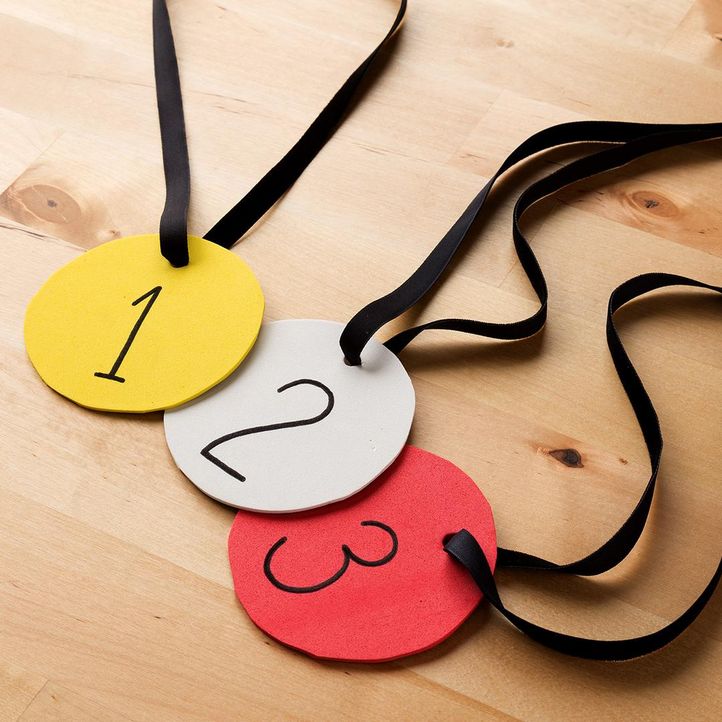 Get your family in the competitive spirit by making your own personalized medals.
HERE'S WHAT YOU NEED:
Crayons/markers or acrylic paint in gold, silver and bronze
Paint brush (if using paint)
Duct tape
String or ribbon
Cardboard
DIRECTIONS:
Print out the medal templates using the provided PDF.
Color or paint them individually in gold, silver and bronze. You can use a hair dryer to speed up the drying process
Drape a string or ribbon around your neck and measure its length before cutting. Make sure it's long enough for the medal to be pulled over your head
Glue or tape the colored medal to the piece of cardboard and tape the string to the backside
PRINT YOUR OWN TEAM BIBS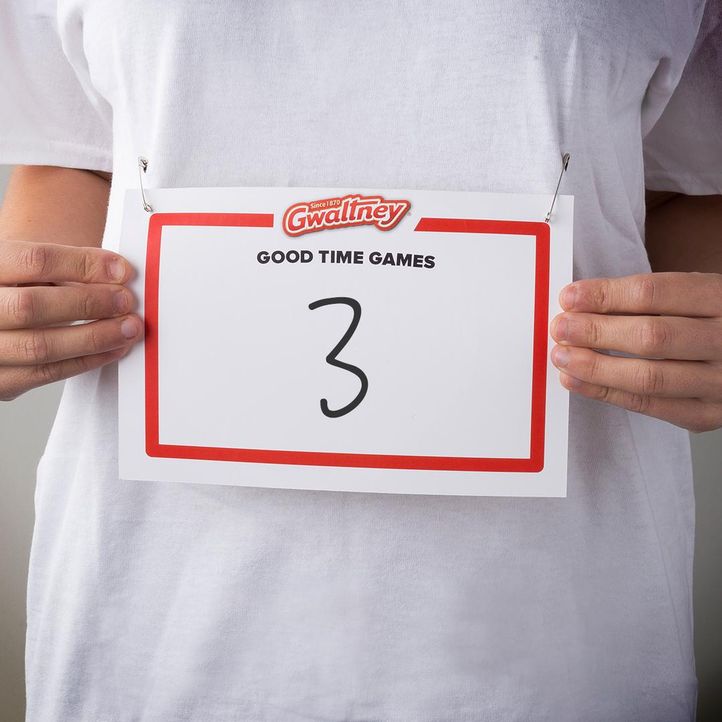 Print out your own team bibs using this PDF template. Use the preprinted bibs or simply import the template as art and customize them on your own.
FOOD TO FUEL THE FUN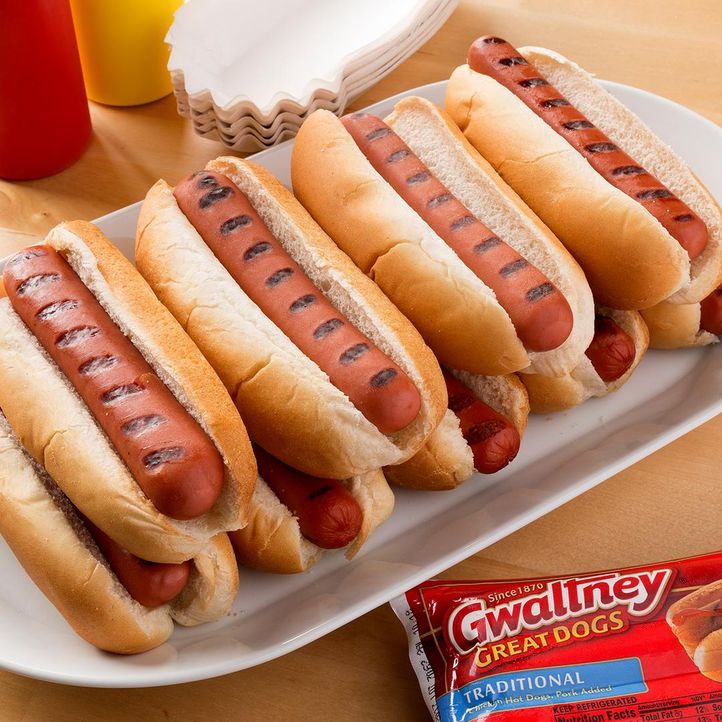 Here's to all the athletes who have competed. Celebrate the Games with an epic Gwaltney food spread to match.
BACKYARD POTATO SACK RACE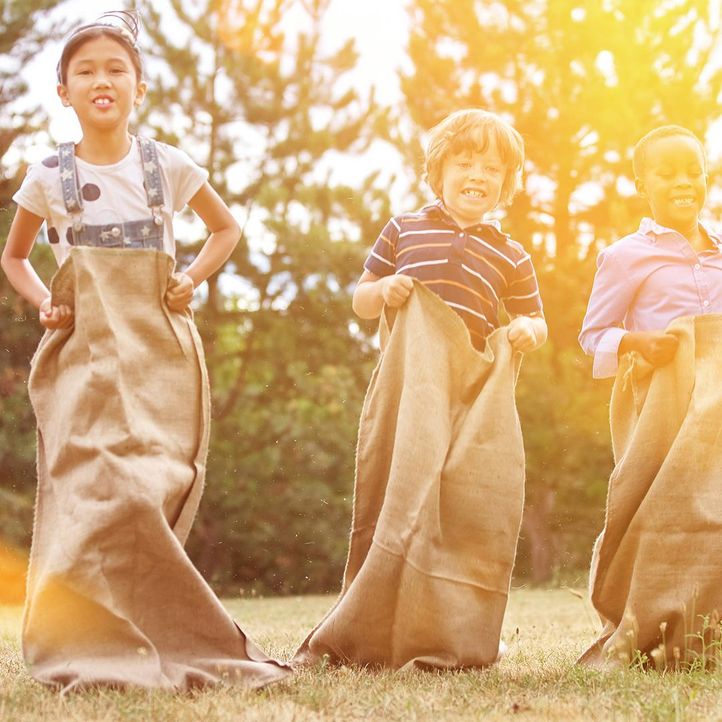 Hop your way to glory in this Gwaltney Good Time Game. Host your own potato sack race and designate the starting line and finish line with activity cones.
HULA HOOP COMPETITION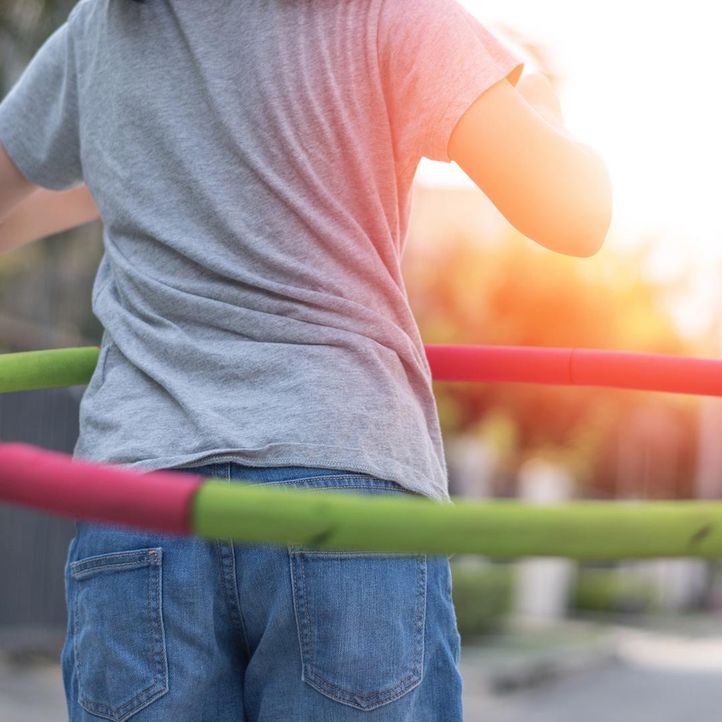 Who's got the best groove? Let's find out by seeing who can hoop the longest. Play some background music and have the kids keep their hoops moving!
TUG-OF-WAR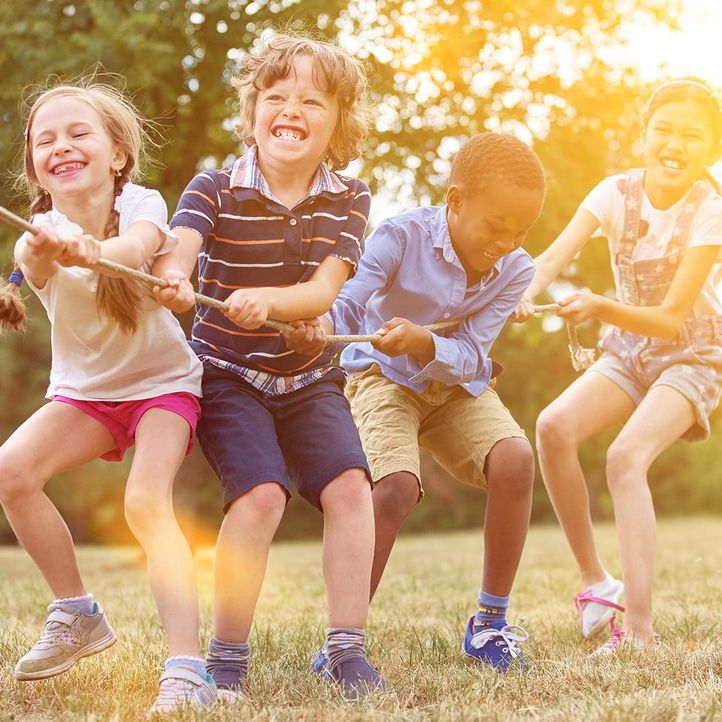 Cap off the Good Time Games with an epic, fun finale: the Tug-of-War. Split up into two teams, get into classic camp mode, and see which team comes out on top as the victor.